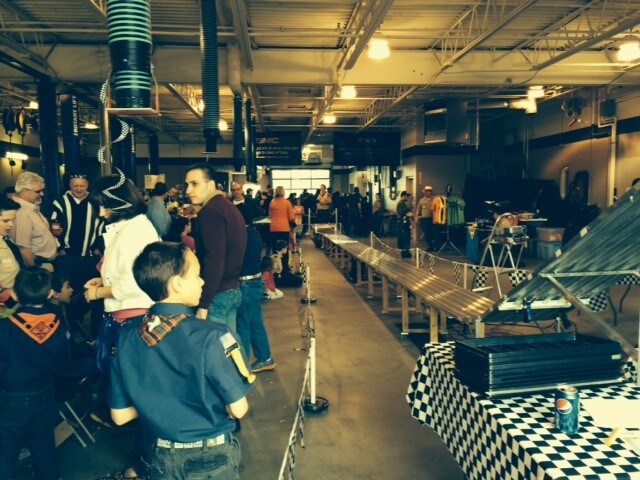 The fifth annual Cub Scouts Pinewood Derby race transformed our service drive from providing guest service to providing community service.
The Pinewood Derby is a racing event for Cub Scouts in Boy Scouts of America. Cub Scouts, with the help of their parents, build their own cars from wood, usually from kits containing a block of pine, plastic wheels and metal axles. Even though the races were digital timed on a very technical track, the scouts used their hands and tools to make the cars because, "There is no app for that, but there is a patch."
The district wide competition pits uniformed scouts from many different packs against each other. The top three winners in each age category (and their proud parents) will compete in the state competition at the Mall of America.
Luther employees participated by encouraging the scouts, reminiscing about their love of playing cars and by voting on the scouts cars, with the most popular cars receiving prizes of remote controlled cars from Luther Automotive.
News quickly spread that there were cars were traveling at scale speeds of over 200 MPH. This brought the local Chief of Police, who handed out pretend speeding tickets to some of the winners.
Click on the following link to check out the results of the derby
Northern Lights - 2014 PinewoodDerby Results