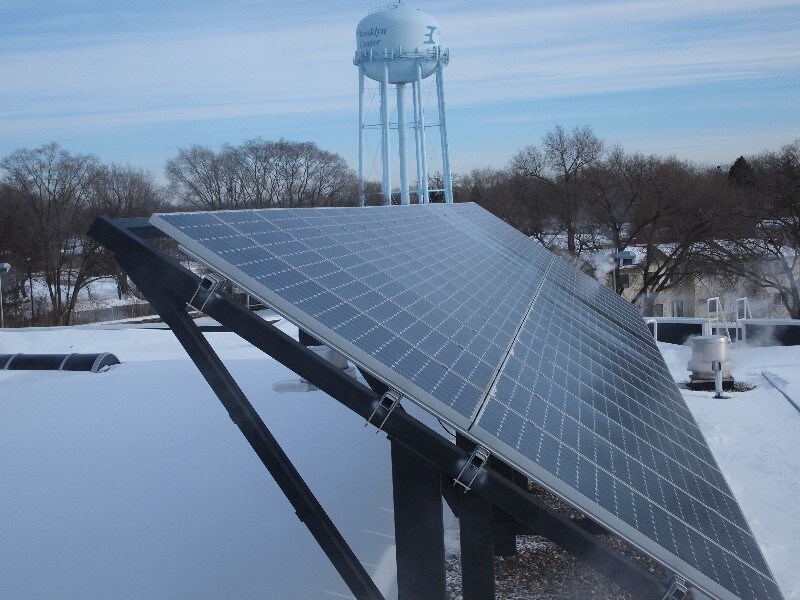 The next time you turn on a light switch, the power might be coming from your car dealership. Did you know that Luther Automotive is an Environmentally Friendly company? Luther Automotive Group has a continuing focus on embracing new technology and recycling.
Luther Automotive completed our fourth solar panel project, which will make Luther Automotive the largest solar friendly auto dealer in the state of Minnesota. The solar panels on the roofs of the four dealerships in Hennepin County reduce the electrical use of each dealership by 10% to 15% annually. When these dealerships are closed on Sundays, they are generating power and providing it to the power grid. The clean electricity generated from the solar panels saves thousands of tons of carbon dioxide emissions over the life of the systems, which are guaranteed for 25 years.
Annually, we recycle over 300,000 gallons of used oil, more than 100,000 oil filters and large amounts of antifreeze, batteries, tires, and sheet metal. Luther Automotive responsibly recycles all of our electronic waste with Arrow Value Recovery to ensure security and to reduce our waste.
Luther Automotive transitioned half of our body shops from solvent-based paint to waterborne paint. This transition will greatly reduce the amount of Volatile Organic Compounds (VOCs) that are released into the atmosphere in the painting process.
The new cars that use recycled materials in their production and the amount of hybrid and flex fuel vehicles that are available through Luther Automotive will continue to grow and so will our efforts to provide our guests with environmentally friendly choices.
To learn more about our efforts, read this article in the April 2014 edition of Minnesota Business:
http://www.minnesotabusiness.com/lessons-sustainability-%E2%80%94-auto-dealer