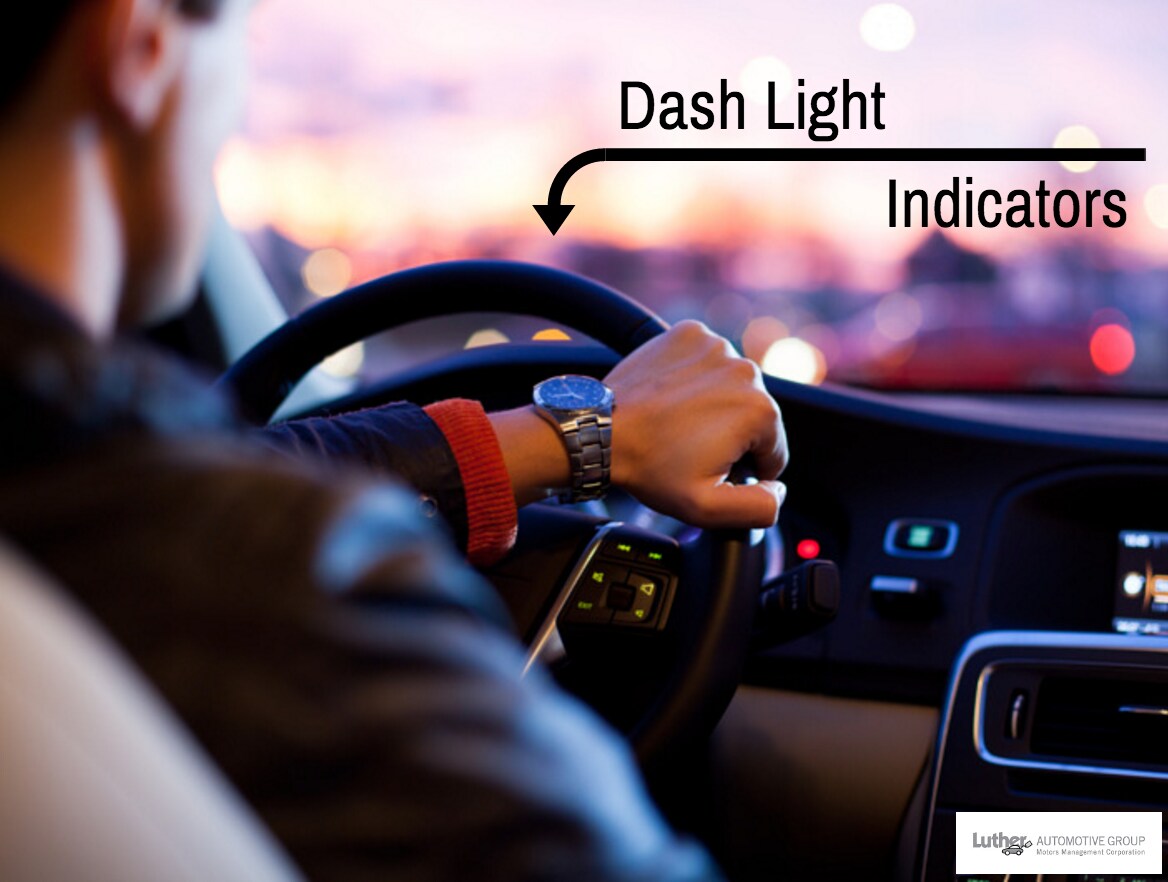 Dash lights differ for each vehicle based on make and model. There are a few lights that mean generally the same thing in every vehicle.
---
It's Lights Out At Luther! Now through the end of the month get your dash lights diagnosed for free at Luther Automotive Group dealerships. We will provide a FREE diagnostic, turn off the light, tell you what it means and provide a no-obligation estimate. >>
Dash lights help your vehicle communicate a problem before it gets worse. If you have a dash light on please consult your owner's manual and bring your vehicle to the nearest certified mechanic.
Blog: That Pesky Dash Light
Check Engine Light
Your Check Engine Light could illuminate as the shape of an engine or say "check engine". This light indicates that an engine malfunction has been detected by your vehicle's computer system. It could mean anything from a loose gas cap to a serious engine malfunction. Consult your owner's manual and, if needed, take it to the nearest certified technician.
Charging System Warning Light
This light will most likely look like a battery with a "+" and "-" symbol. It indicates that your vehicle's charging system is malfunctioning. There are many issues that can cause this kind of malfunction. To determine the cause you need to take it to a certified mechanic.
What to do: When this light illuminates, it is likely that your battery is running low. To prevent a roadside emergency, take your vehicle to the nearest certified mechanic. In the meantime, you can help lengthen the life of your battery by turning off all electric features like climate control, audio systems and avoid using power windows and doors.
Find a certified technician at a Luther Automotive dealership near you. Luther Auto has over 30 locations and proudly serves the Twin Cities, Mankato, St. Cloud, Rochester, Minnesota as well as Hudson, Wisconsin, Fargo, North Dakota and Little Rock, Arkansas areas.
Schedule your next service appointment online.
---
Looking for your next vehicle? Check out our inventory. Browse a wide selection of new, Certified Pre-Owned and used vehicles for sale.