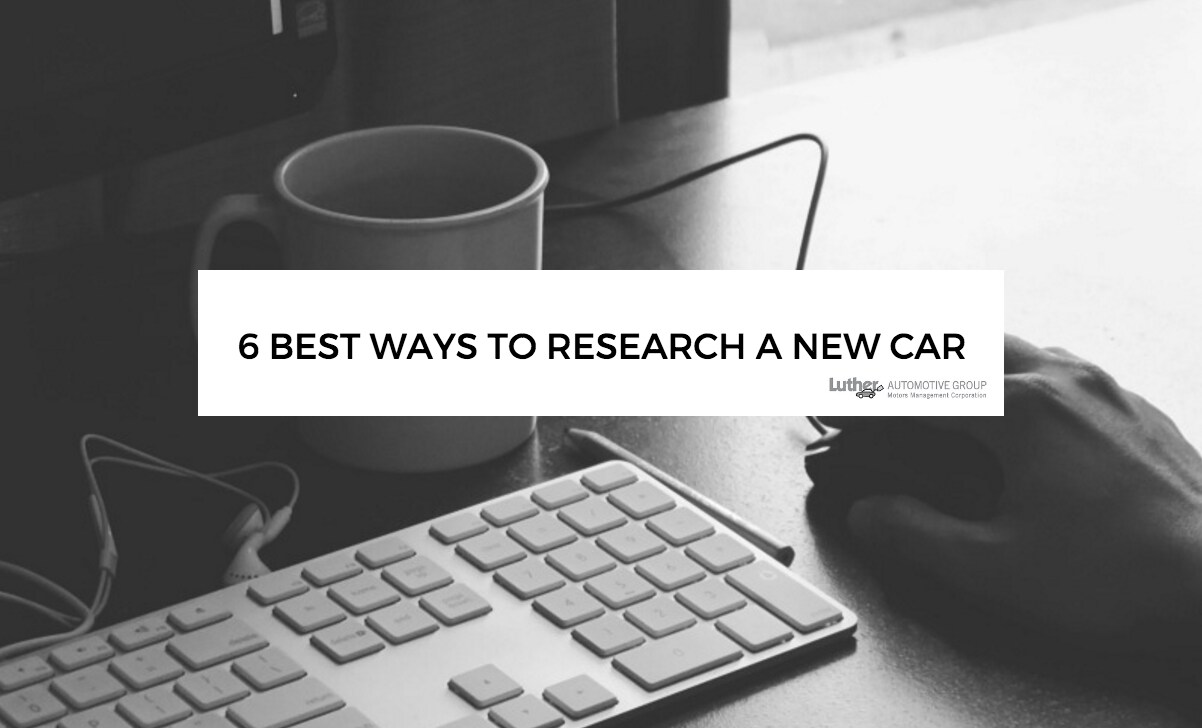 Here are some helpful steps to researching a new car. >>
Find your next vehicle at a Luther Automotive dealership
near you
.
1. Check Out the Vehicle on The Manufacturer Page
This is a great place to start research. You will get a better understanding of what kind of audience the vehicle was designed for. You can also learn more about the vehicle's highlights. Do these highlights match what you are looking for in a vehicle?
During the research process it's good to keep a list of questions that you have. Cross off the questions as you find answers and write new questions you come across.
2. Look Up Safety Ratings
There are several organizations that test vehicles for safety. Here are a few we recommend.
IIHS - The Insurance Institute for Highway Safety website is user friendly. Click the Ratings tab and then select the make, model and year of the vehicle you are researching. The IIHS tests for crashworthiness and front crash prevention technology.
NHTSA - This website is less user friendly, but the data is reliable. The National Highway Traffic Safety Administration was established in 1970 and works to achieve the highest standard of vehicle safety. Use this page to look up new vehicle ratings.
3. Learn More About The Awards and Recognitions The Vehicle Has Received
Expert review sites, like Kelley Blue Book and Motor Trend, give new vehicles ratings and reviews sometimes even before the vehicle is available to consumers. If your vehicle has received a notable recognition it will also be indicated on the manufacturer's website or media website.
4. Look At Expert Reviews
It's time to consult the experts. There is so much to know about cars and the automotive industry, we can't all be experts. We recommend the following sites:
5. Find The Vehicle Near You
Your research is almost done. It's time to meet the vehicle you have been learning so much about. Use our website to find the vehicle at a Minnesota dealership near you. From any Luther Auto dealership website you can see a list of the dealership's current inventory. Call or use the inventory page to schedule a test drive.
6. Take a Test Drive
When you take the vehicle out for a test drive, there are a few things you need to do. Test the technology features from the driver's seat. You've read about them, now it's time to see them in action. The sound system is an important feature to test, but turn it off or to a low volume when you are driving. This way you can listen to the engine and other noises the vehicle has.
Remember that list of questions you made? Bring it with you to the dealership. The sales team will be happy to answer any questions you have.
---
The Luther Automotive Group proudly serves 30 locations in the Twin Cities, Mankato, St. Cloud, and Rochester, Minnesota as well as Hudson, Wisconsin, Fargo, North Dakota and Little Rock, Arkansas.