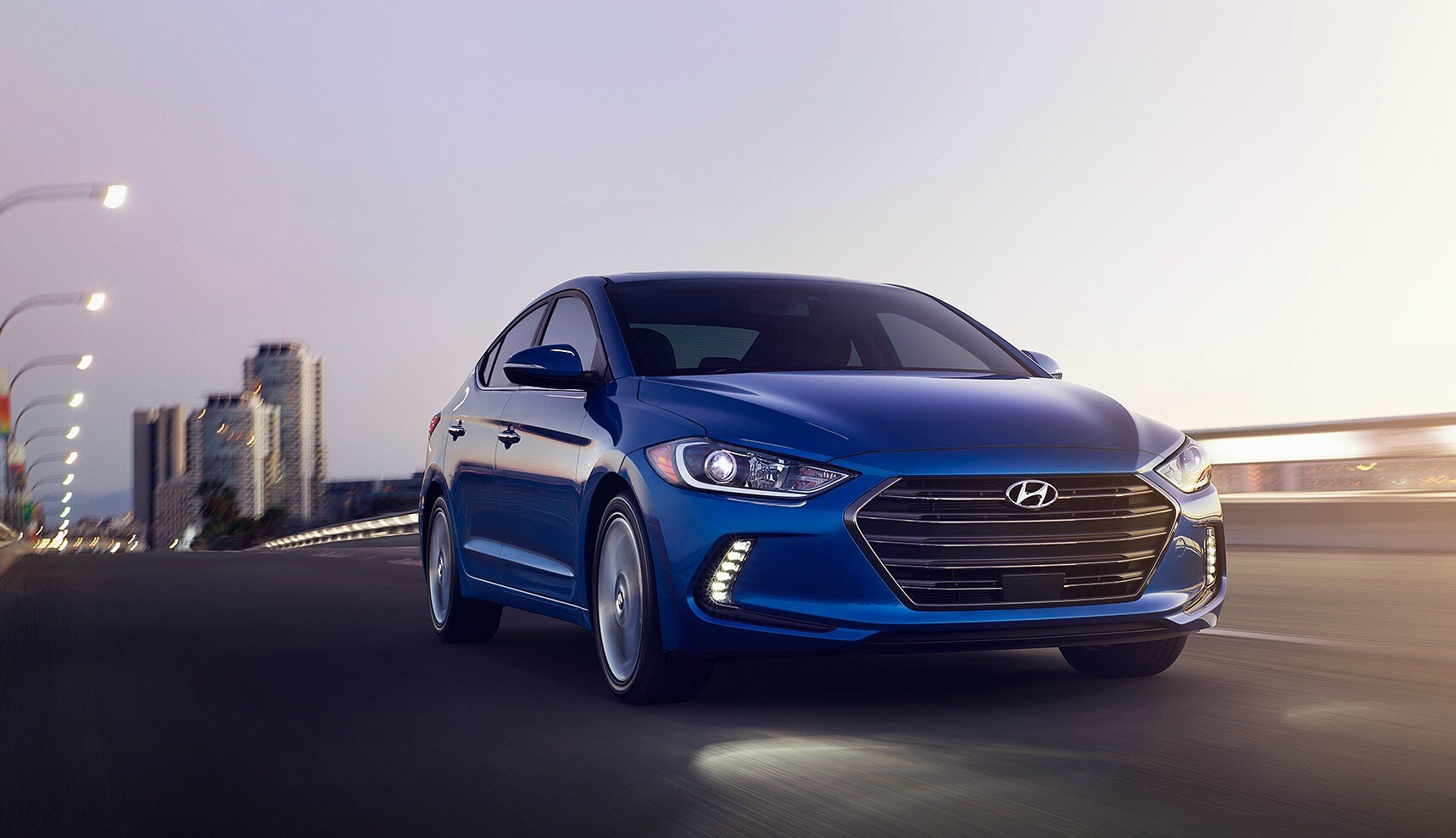 Luther Auto Group is proud to be one of your car and truck dealers in Minneapolis that provides you with the latest information on new models. We'd like to talk about the new 2017 Hyundai Elantra. We have to say, Hyundai has outdone itself with the new 2017 Elantra.
The 2017 Elantra has so many options, which is the first thing you need to know.
More Options than Before
Available now are the SE and Limited models at Luther Auto Group, your car dealer in Minneapolis. Hyundai's announcement of the new Eco model has us sitting on the edge of our seats, but has yet to be announced for release. The Eco will be the fuel-efficient turbo model. More details to come!
A Distinct Signature on the Road
One of the updates to the Elantra that the 2017 model offers is impressive lighting and light features. With the impeccably designed available LED Daytime Running Lights and LED taillights, you'll be sure to get recognition on the road. That's not the only impressive part! The Dynamic Bending Light is now available. This is designed to turn your headlights as you round a corner. It works in sync with your steering wheel. Pretty awesome!
Features No Other Compact Offers
Okay, we are really excited about this one. Our favorite feature is the hands-free smart trunk. It comes in handy if your hands are full and you can't open the trunk of your car without sitting something down. How it works: Simply approach the trunk with the key in your pocket/purse. Then, stand there and wait for it to beep a few times. And voila! It will then open without you having to lift a hand or click a button.
Additionally, the new Elantra incorporates driver seat and mirror memory, so your driving preferences are saved making your ride more comfortable and convenient. Lastly, it has pedestrian detection, which comes in handy when you're driving in a more populated area of town.
Much More Space
Hyundai has broadened the windows and has somehow added two more inches of rear-seat legroom while maintaining the class-standard wheel base. The 2017 Hyundai Elantra at Luther Auto Group definitely has a more open feel.
So, there you have it! Options, space, new features, and a distinct look. We'd love for you to take a test drive in this beauty.
The Luther Automotive Group is a family of dealerships proudly serving the Twin Cities, Mankato, St. Cloud, Rochester, Minnesota as well as Hudson, Wisconsin, Fargo, North Dakota and Little Rock, Arkansas. We have over 30 dealerships to choose from!