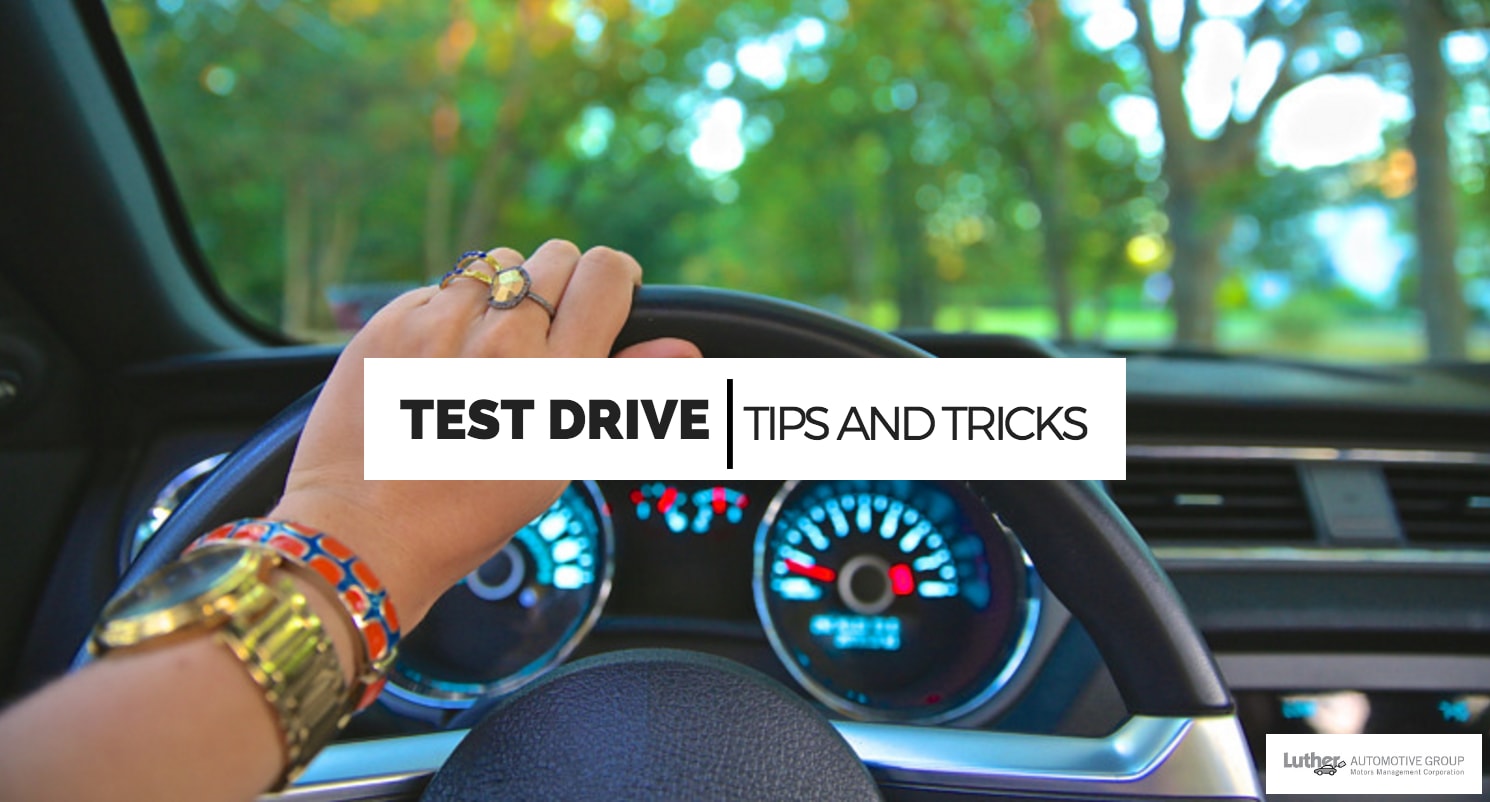 Ready to take a test drive? Here are some helpful tips and tricks for making your test drive successful and informative.
Take a test drive at a Luther Automotive car and truck dealership in Hudson, WI. >> Click here to view our dealership locations in Hudson, Wi.
1. Adjust the seat before you leave.
Take time to properly adjust the driver's seat. Since the vehicle you will be test driving is likely unfamiliar, taking your time getting used to the driver's seat is essential to a successful test drive.
2. Test the audio before you leave.
During your test drive you will want to leave the radio off or at a low volume. This way you can listen to the engine, wind resistance and powertrain. Tune the radio to your favorite station before you leave and test out the volume controls, sound quality and more.
3. Enter an address into the navigation.
If the vehicle you are test driving has navigation, check it out. First, use an easy address to get an idea how the system works. Then, try an address that is a little farther outside city limits.
4. Open and close the sunroof.
If the vehicle you are test driving has a power or manual sunroof, try it out. Open and close it all the way.
5. Don't forget the basic features.
Don't forget to test the following standard features and more.
Blinkers

High-beam lights

Windshield Wipers

Parking Brake
6. Bring a list so you don't forget to test all the features you are looking for.
During the research part of the car-buying process, we recommend making a list of all your questions and important qualities you are looking for in a vehicle. As you learn more about the vehicle you are interested in you can cross off questions, add questions, refine qualities and more. Bring that list with you during your test drive.
Blog: 6 Best Ways to Research a New Car
The Luther Automotive Group is a family of dealerships proudly serving the Twin Cities, Mankato, St. Cloud, Rochester, Minnesota as well as Hudson, Wisconsin, Fargo, North Dakota and Little Rock, Arkansas. There are more than 30 Luther Auto locations.
Like us on Facebook