We are happy to race cars with the Boy Scouts and use our space to support what they are doing in our community.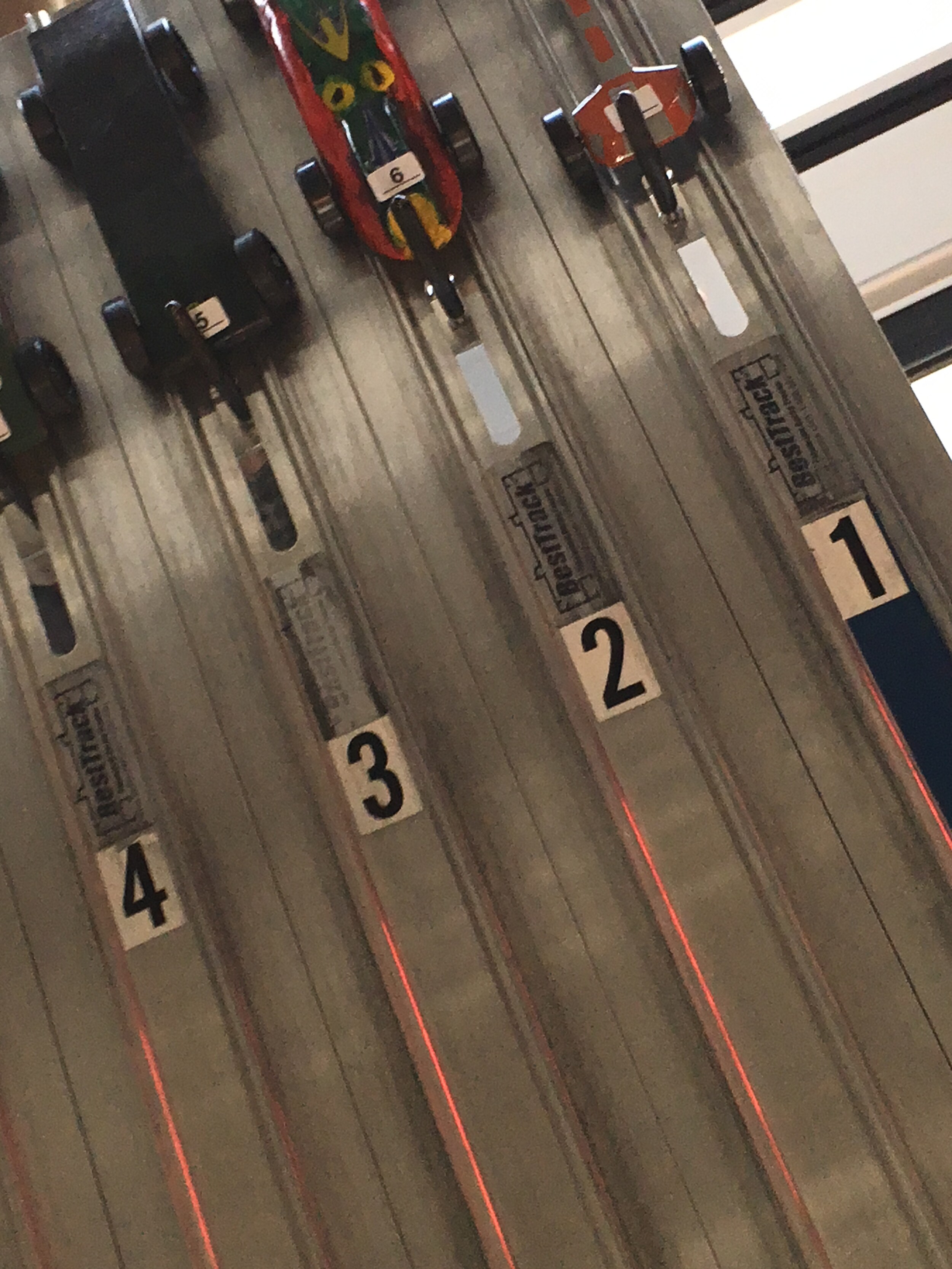 These photos are from District Pinewood Derby races that we gladly host in our dealerships.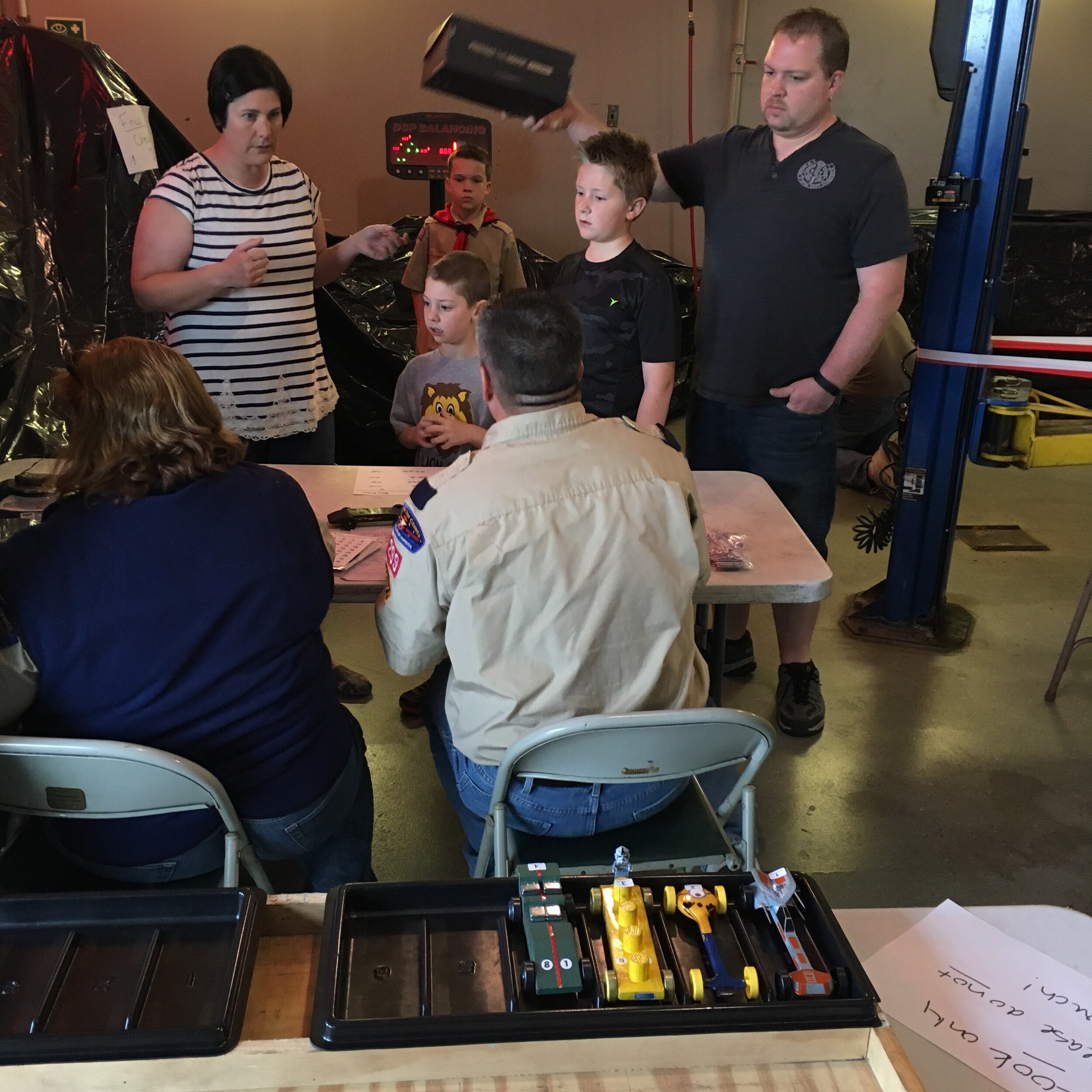 Just like every car in our inventory, every submission is put through an inspection.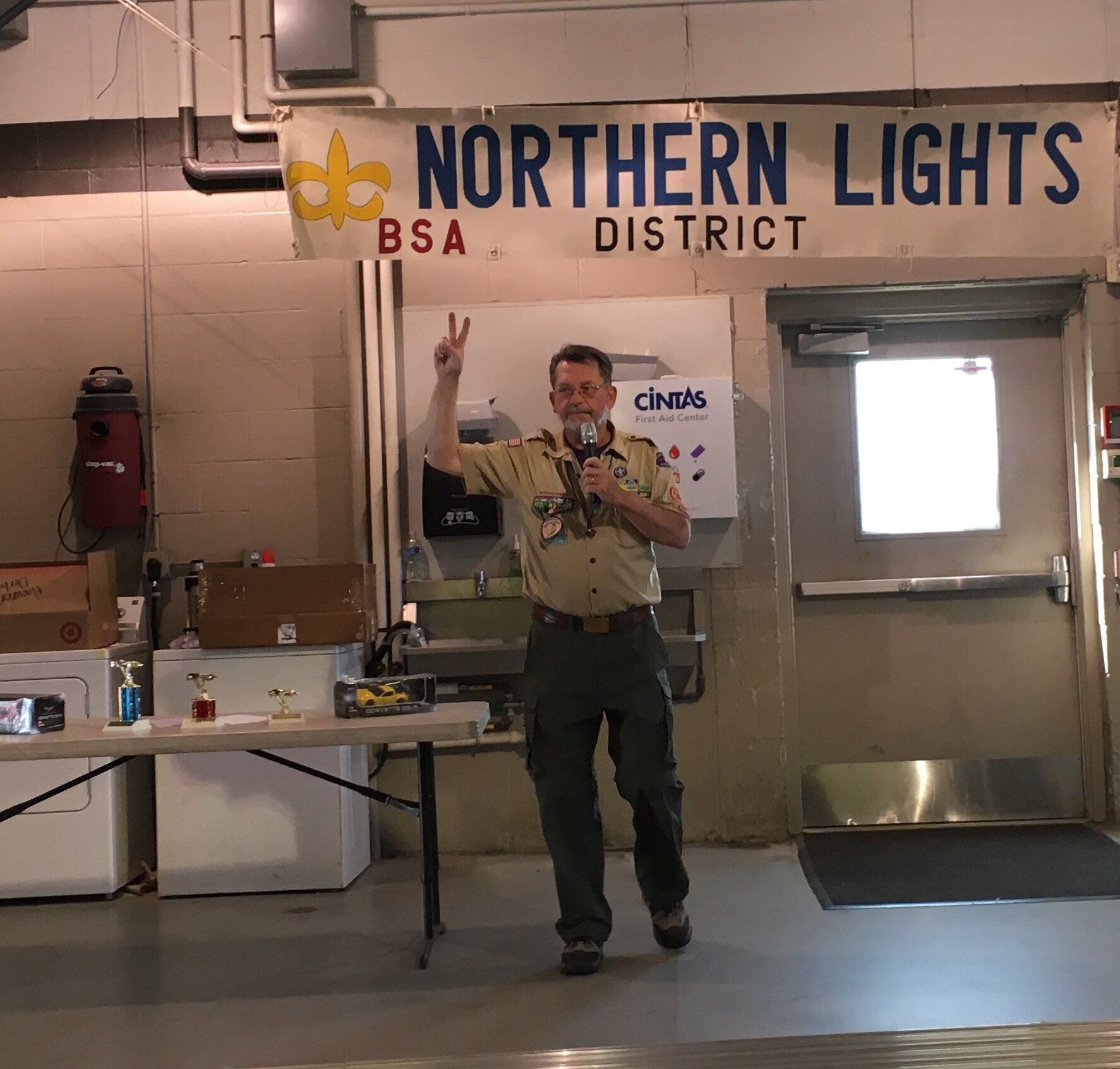 In addition to the trophies for speed, our staff select great looking submissions to receive a remote controlled cars.

This race track has been updated with some amazing features. The track has a digital finish line to determine the winner and the proportional speed of the finely sculpted blocks of wood.