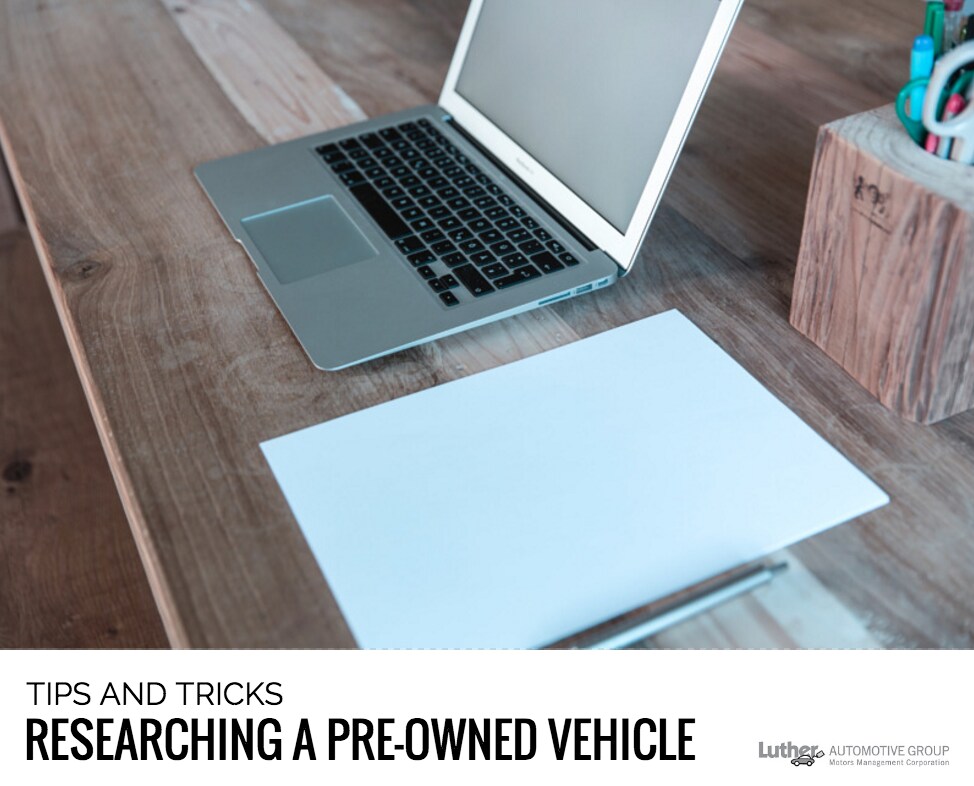 When you buy a pre-owned vehicle at a Luther Auto dealership you get something you rarely get elsewhere, peace of mind. We inspect our pre-owned vehicles to ensure a top-quality selection.
If you are looking for a pre-owned vehicle, here are a few tips and tricks on how to do some research.
1. Make a list. The first step to finding your next vehicle is to make a list. Think about how you use your vehicle, and make a list of the features that are most important to you. Make a list of questions you have. You could even make a list of things that you don't want in your next vehicle.
As you learn more about the kind of vehicle you want you can add to or cross off things on these lists.
Blog: 6 Best Ways to Research a New Car
2. CarFinder. When it comes to pre-owned car and truck selections, Luther Auto has got you covered. We have one of the largest pre-owned vehicle selections in the midwest. That is why we have CarFinder. CarFinder is a free and confidential tool that helps us help you find the car of your dreams.
To use CarFinder, simply select the specifics you are looking for in your next vehicle. Choose a type, make, model, body style, transmission, MPG, year, odometer miles and even Internet price. If you only know a few of these specifications, that is ok! We are here to help.
Once you submit a CarFinder request we will locate pre-owned vehicles that fit your description. We will contact you with the details and photos of the models we find.
3. Get the vehicle's history. At Luther Automotive dealerships, you will receive a free CARFAX report and Clean Title Guarantee on every used vehicle for sale.
4. Take a test drive. Check out our blog on how to take a successful test drive here. Bring your list of questions to ask and features you want to check out.
---
The Luther Automotive Group proudly serves 30 locations in the Twin Cities, Mankato, St. Cloud, and Rochester, Minnesota as well as Hudson, Wisconsin, Fargo, North Dakota and Little Rock, Arkansas.