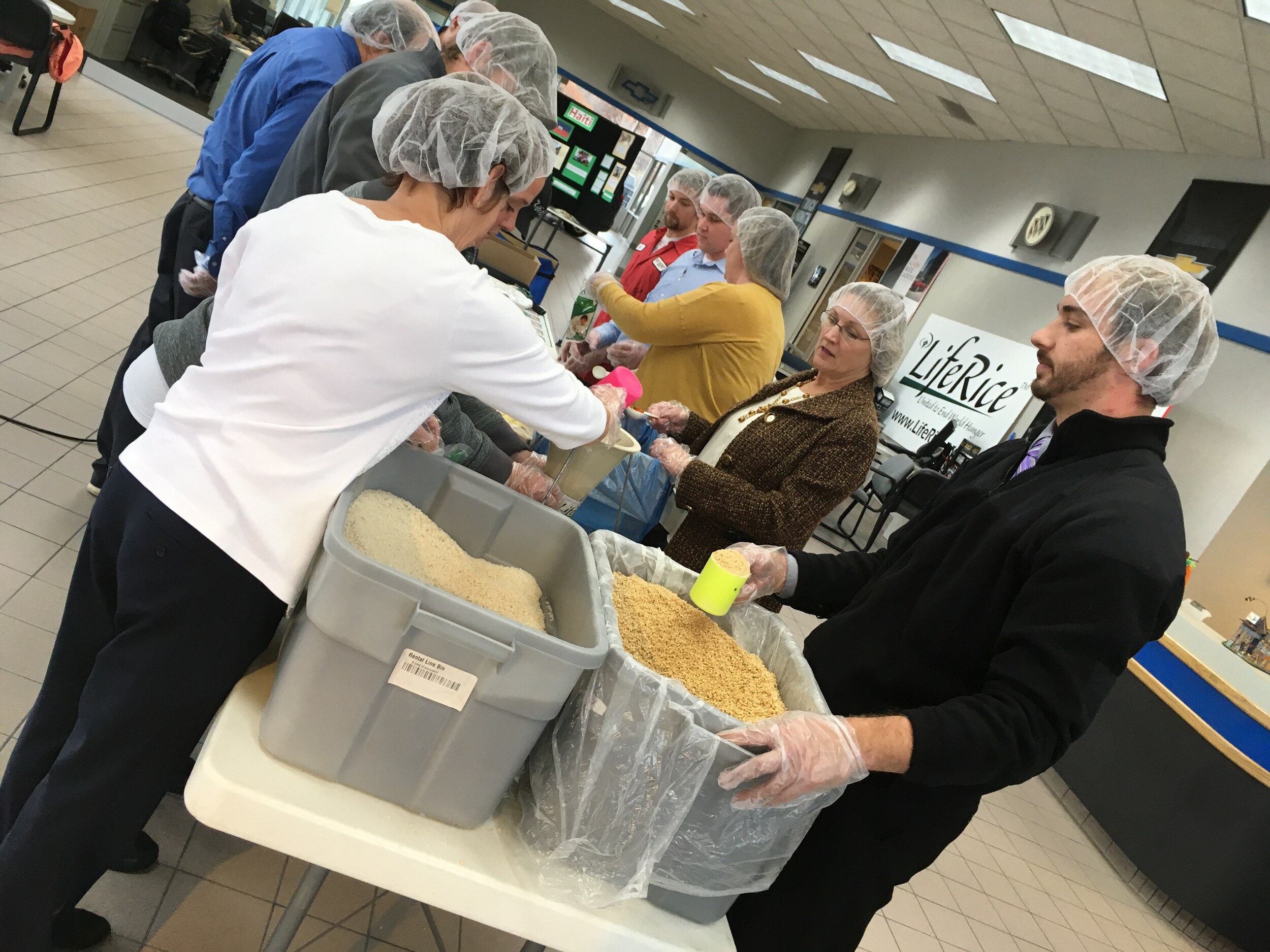 Thanks to our staff for taking time out of their afternoon to make a difference for the hungry in Haiti
After moving cars from our show floor into the rain, we got to work making 8,640 nutritious meals.
These meals will be sent by LifeRice to Grand Goave, Haiti, where they will be fed to families and school children in need.
Click on the link below to be transported inside the event.