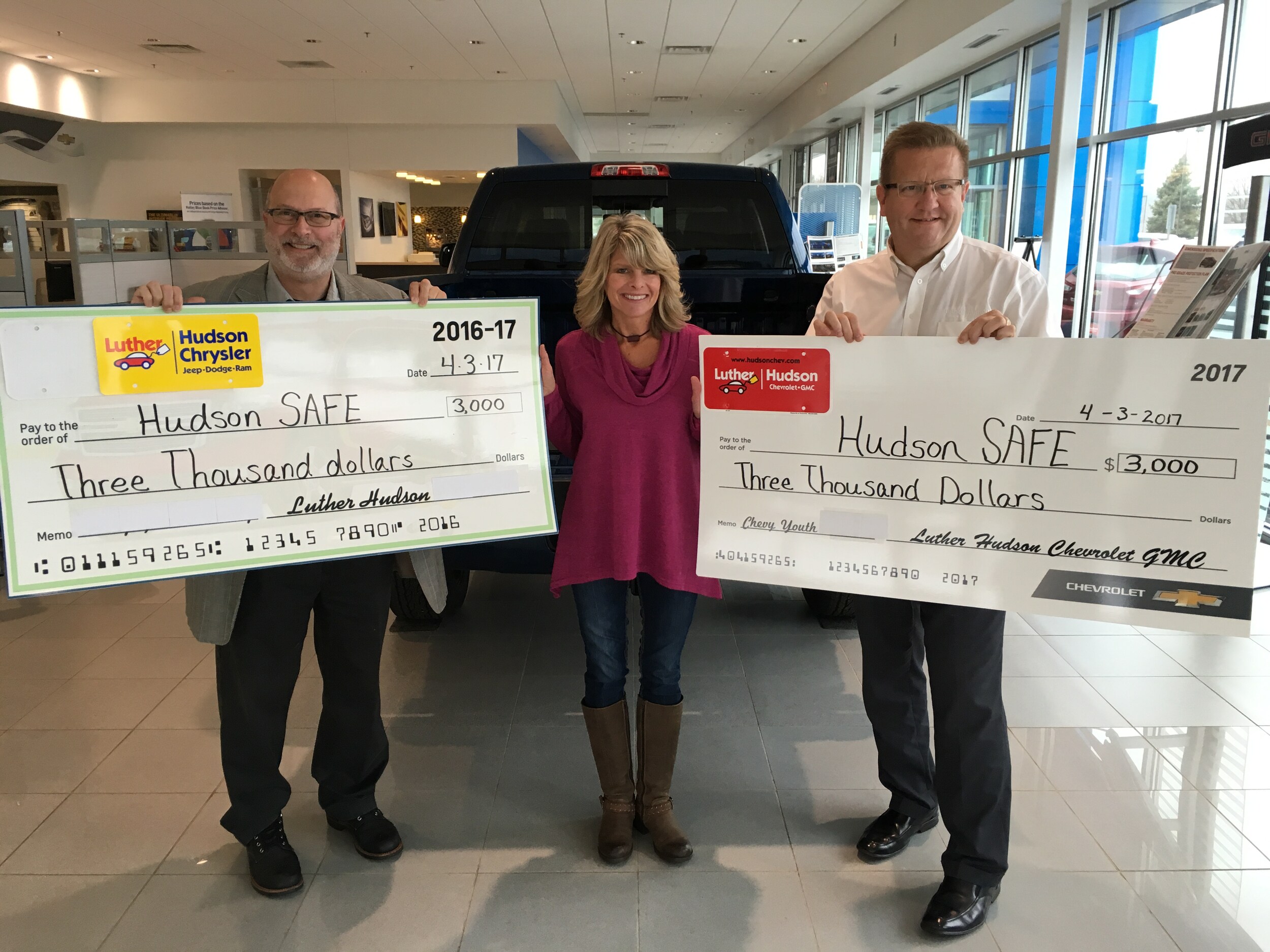 Luther Hudson Chrysler and Luther Hudson Chevrolet GMC came together to support Hudson SAFE and provide a safe celebration for the seniors graduating from Hudson High School.
Unfortunately, bad weather cancelled the annual fundraiser that Hudson SAFE puts on to raise funds for their event. Which left them little time to raise the funds they needed to keep the seniors of Hudson High School off of the streets after their graduation. Tim Jubie and Rich Lien challenged the other businesses in Hudson in the month of March to donate to Hudson SAFE and they would match the gifts contributed up to $6,000. Well, Hudson came through and provided enough to make up for the lost fundraiser.
The Luther Automotive Group is glad to support our neighbors in all of our communities.