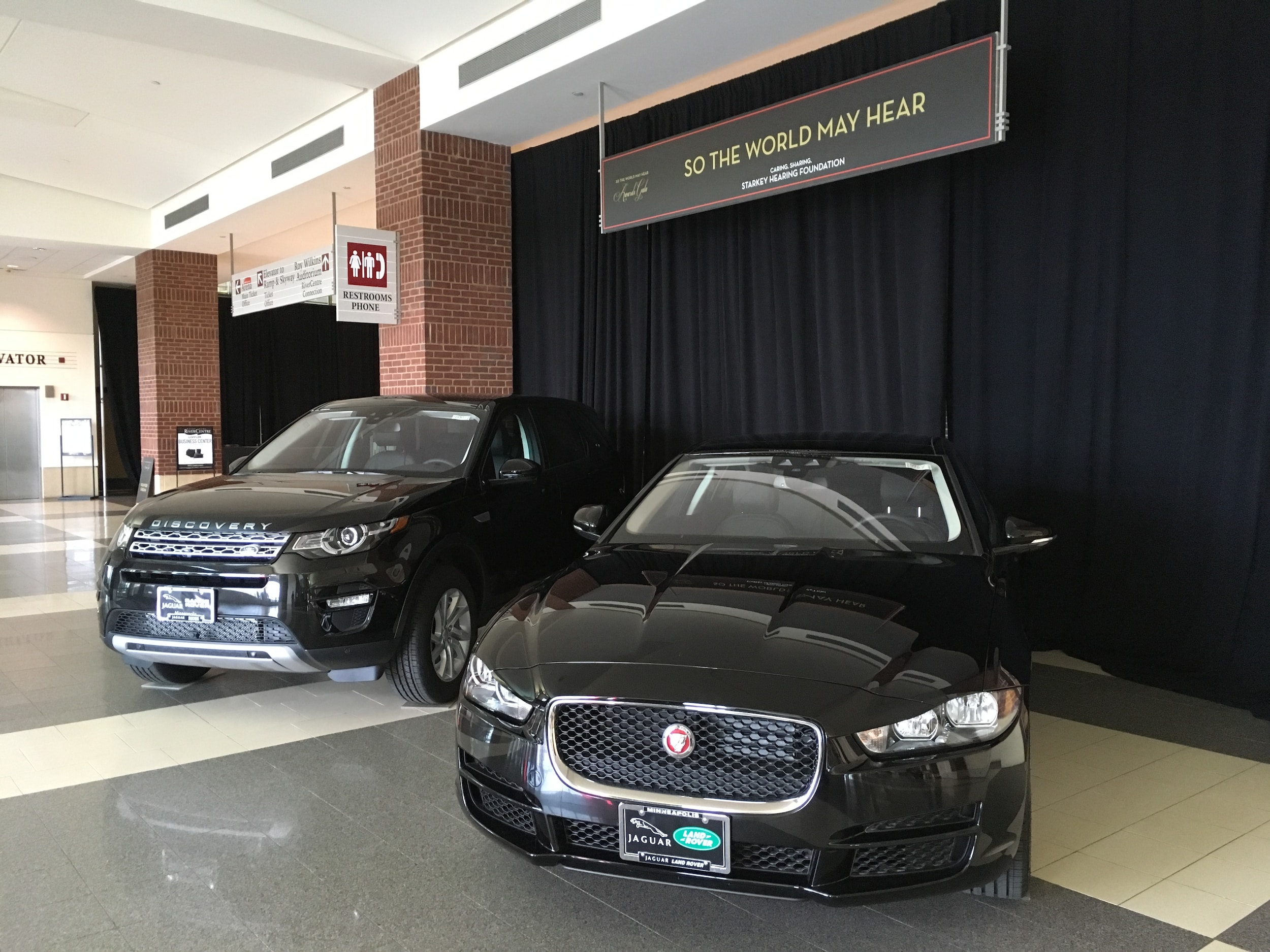 For the third year in a row Jaguar Land Rover Minneapolis has supported the Starkey Hearing Foundation by providing a silent auction vehicle at their So The World May Here gala.
Even though this is the largest fundraiser in the state of Minnesota, it is clear that the focus is on providing the ability to hear to people across the planet.
If you were wondering, the winning bid for the two year lease on either the Land Rover or the Jaguar did not bring in as much as the winning bid for the week long stay at Steven Tyler's 6.5 Million dollar home in Maui.