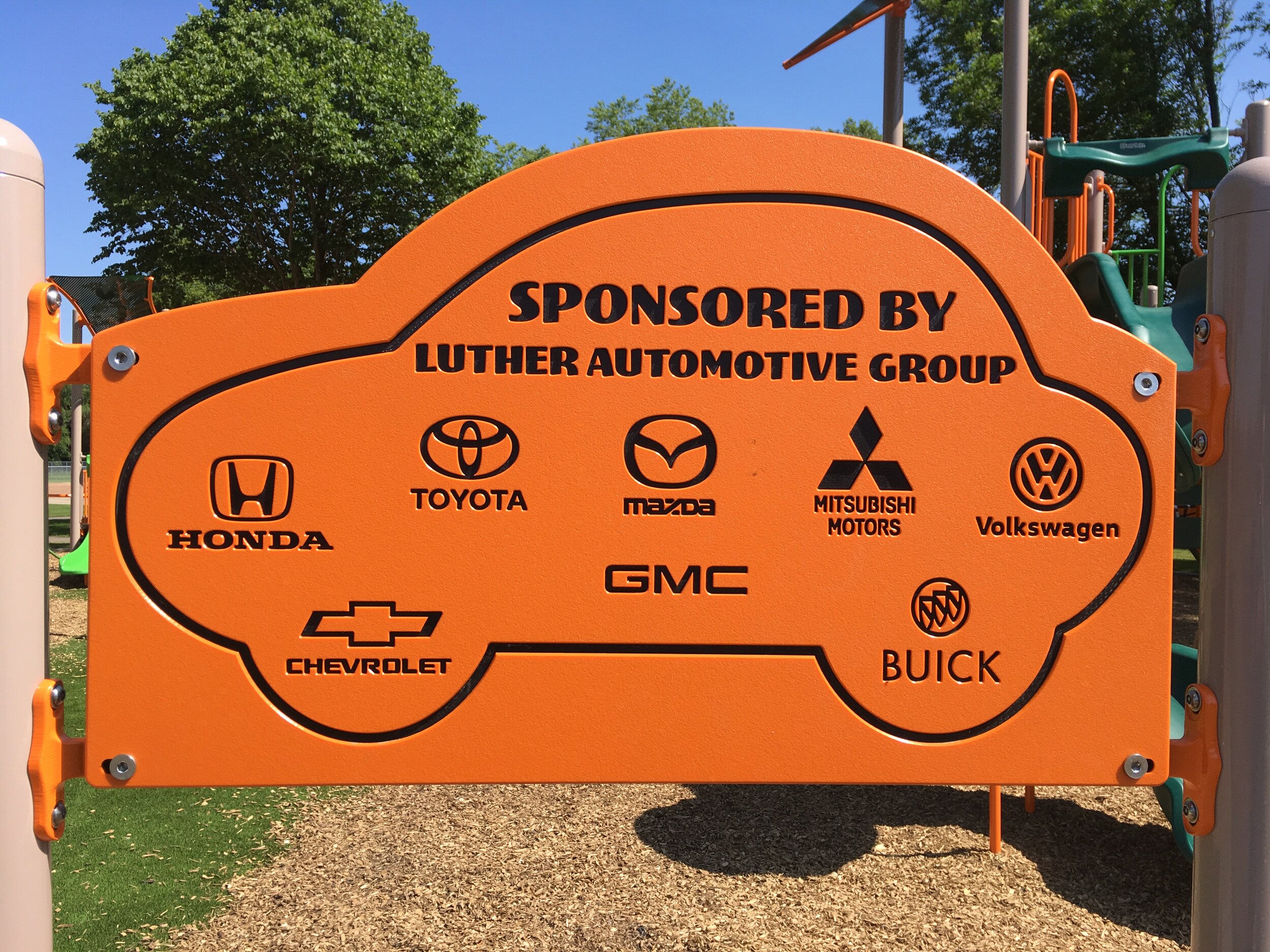 The dealerships in Brooklyn Center partnered with the Brooklyn Center Police Department and the City of Brooklyn Center to rebuild Centennial Park, continuing the Luther mission of "Drive to Serve". Members of the Luther staff and the Brooklyn Center community came together for a common good and helped reshape the park for people of all ages, enjoying the time that they had to work side by side to benefit the entire community.
"Everybody is gathering from all these dealerships and helping to build this beautiful playground for the community," said Charlie Rassouli, General Manager of Luther Brookdale Mazda Mitsubishi.
"They are partners unlike any other in the city of Brooklyn Center that I can think of," said Curt Boganey, the Brooklyn Center City Manager.
The playground cost $140,000 to rebuild, and Luther was proud to contribute $100,000 to the effort.
To watch the video covering the park rebuild, click here. CCX covered the park rebuild as well, and that video can be found here.
Luther would like to thank all of the volunteers and residents of Brooklyn Center for the incredible work that they did making Centennial Park beautiful!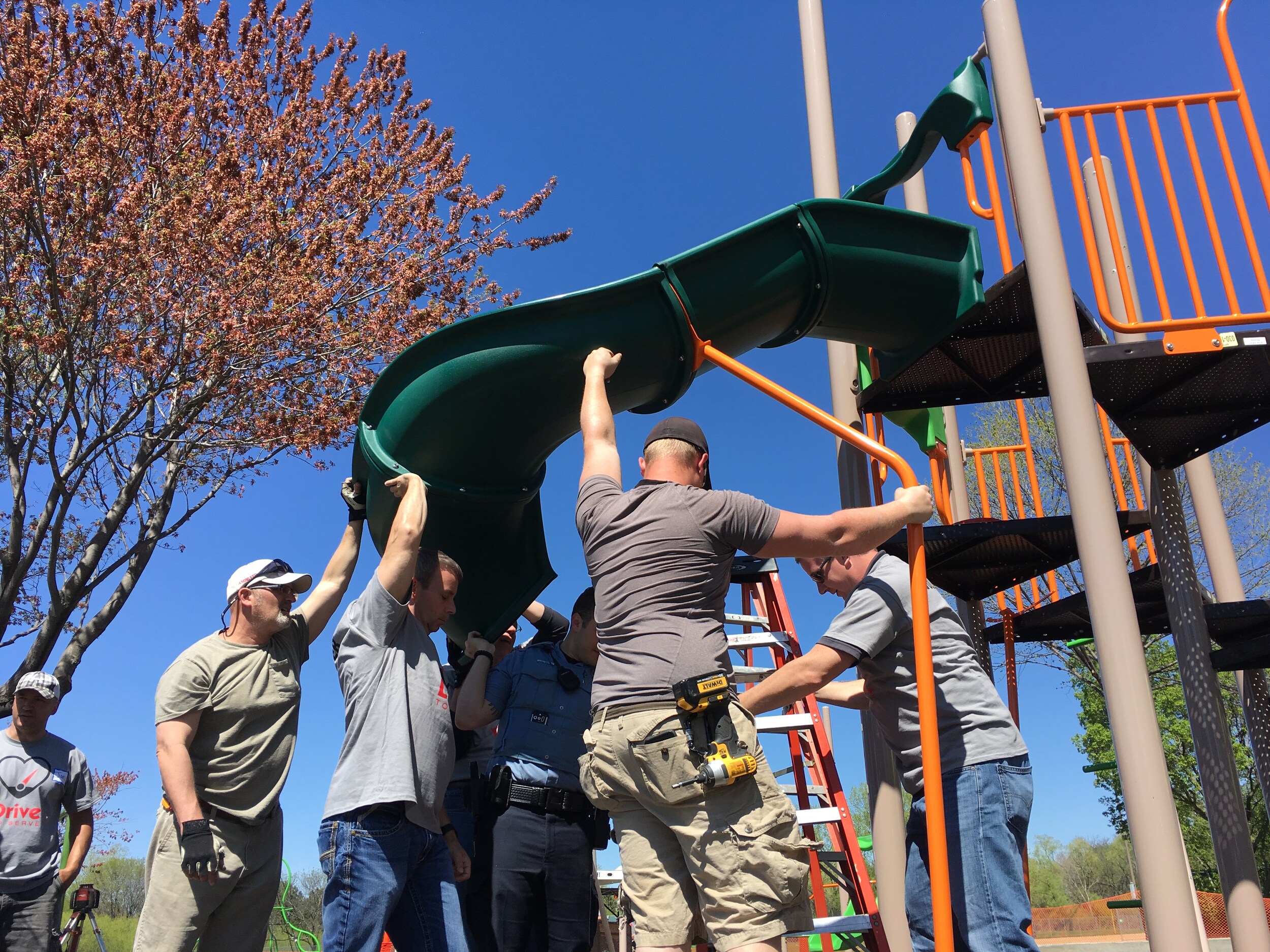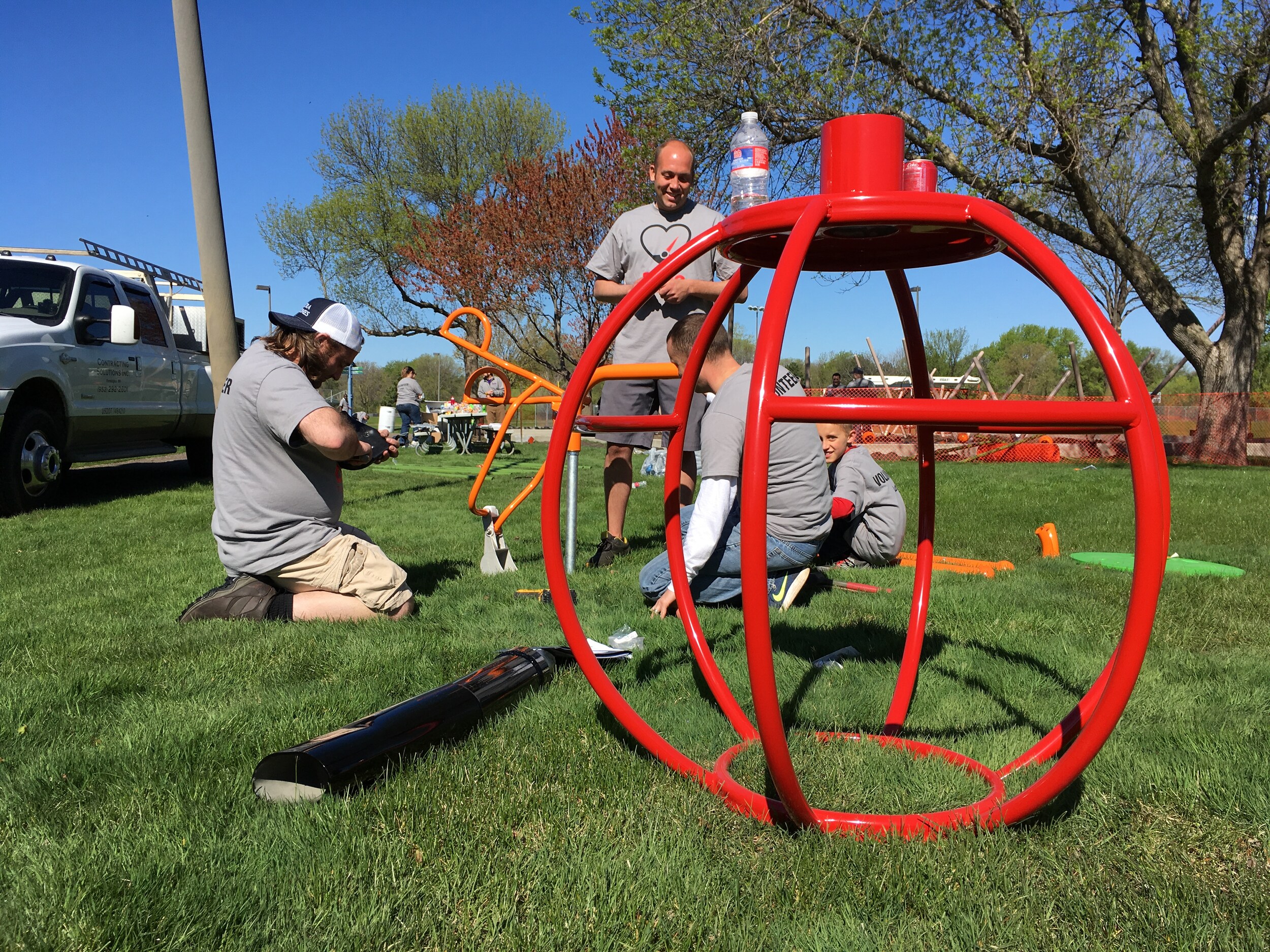 Luther Brookdale Volkswagen