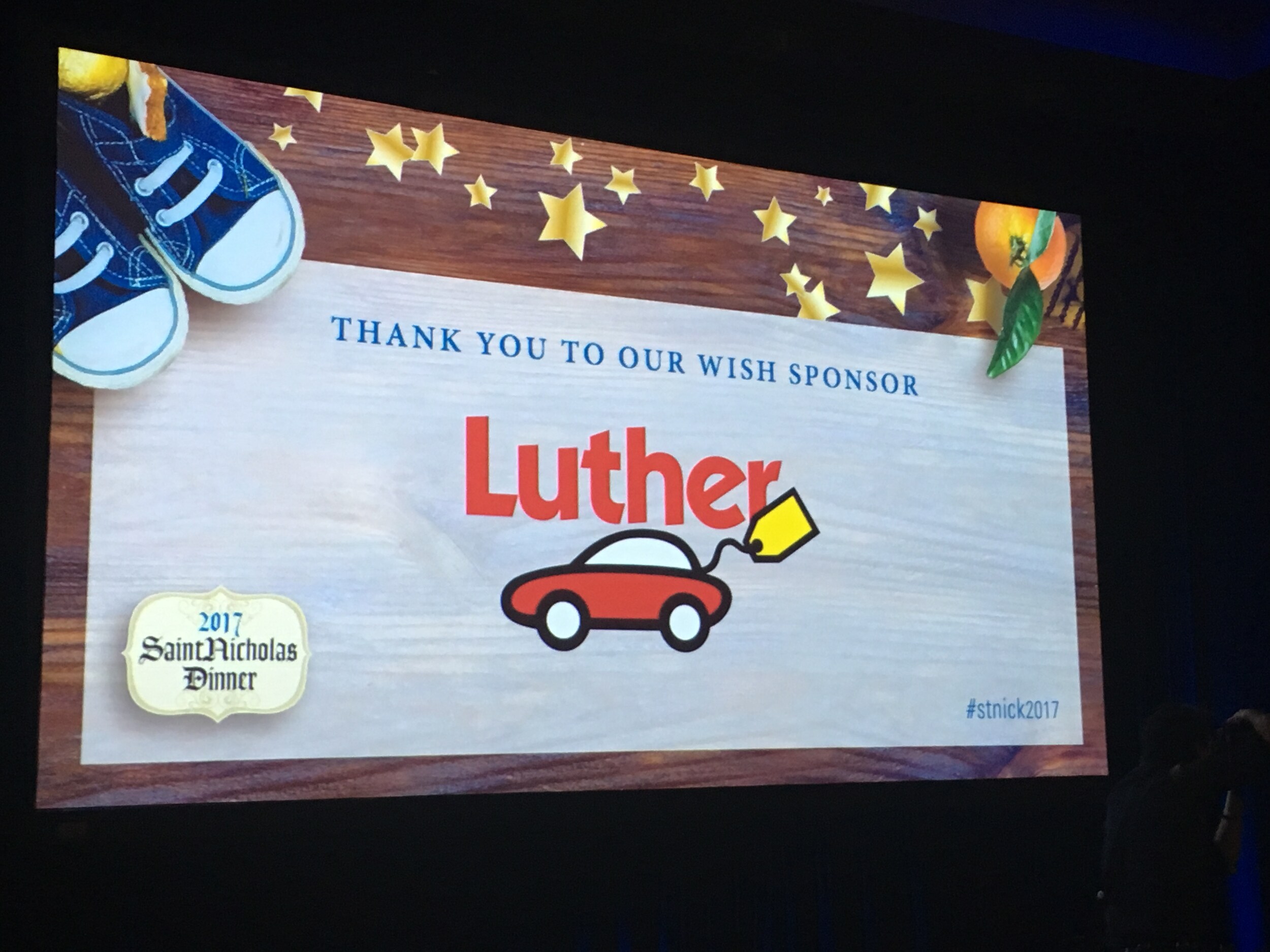 On December 7th, Luther was a keynote sponsor, along with Wells Fargo of the Catholic Charities 2017 St. Nicholas Annual Dinner. Luther was excited that a team member, Mike Gallagher, is a keen advocate of Catholic Charities and was able to be instrumental in facilitating sponsorship of the event. Each year, the St. Nicholas Dinner brings together members from all around the local community including business and non-profit leaders, government officials and volunteers.
Catholic Charities and their programs provide help to nearly 30,000 people, regardless of religious background or faith or circumstances, largely through the efforts of volunteers who work tirelessly to help those in need.
Catholic Charities' mission is "to serve those most in need and to advocate for justice in the community". Catholic Charities wants to be involved and there for people in their darkest, hardest moments and to give them a reason to hope for a better, more prosperous future.
It was also great to see the new mayors of Minneapolis and St. Paul at the event.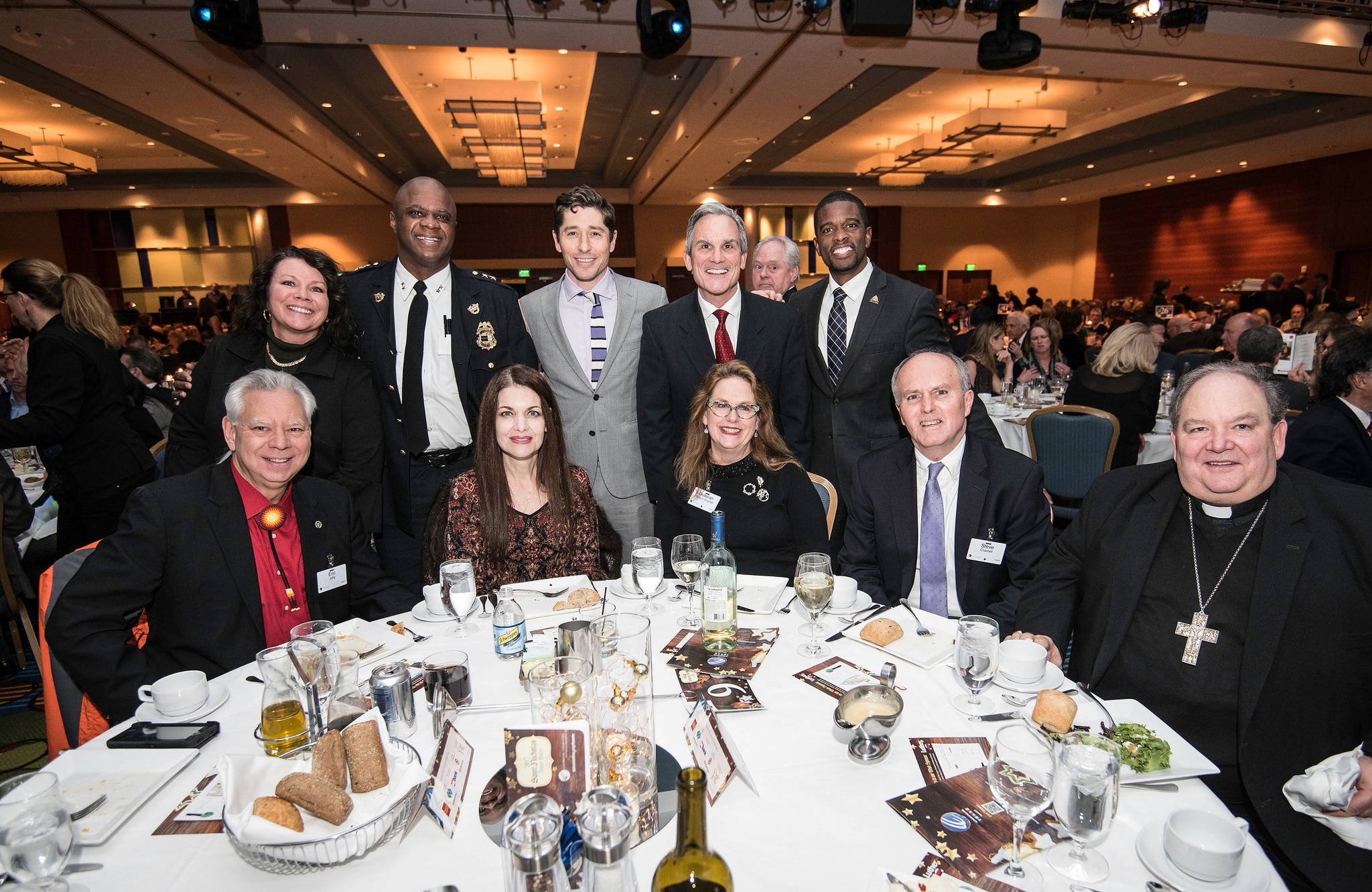 Mark Beithon the General Manager of Rudy Luther Toyota did sneak into the photo.